As COVID continues to rock the country, one group is particularly affected: older populations – especially those living in care facilities. Seniors were already isolated and often susceptible to depression. In order to protect their vulnerable communities, many elder care facilities ordered residents to stay in their rooms, eat in their rooms, and offered zero visitation. This has been devastating to many, causing noticeable signs of cognitive decline.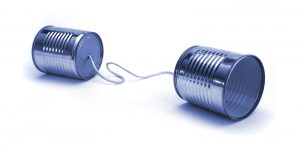 One way to help our seniors is to simply engage in meaningful conversation with them, whether it be in person or over the phone or video chats. Some states still have facilities locked down, others are allowing window visits, and still others are encouraging visitors once again. The important thing to note, is that our grandparents and parents miss us, and our children, and they are hungry for social interaction, engaging conversation, and cognitive exercise. If you're not able to visit, then make a point to give them a call. And if you are able to visit, then put on your mask, slather on your hand sanitizer, keep your distance, and follow these cues.
Minimize Distractions, Maximize Interactions
Talking to older people can be challenging. Between hearing loss, memory loss, and distractions, it's downright work sometimes. Once you get past the standard "How have you been lately?", "What have you been up to?", and "How are you feeling?", the room can get rather quiet. Even more difficult is getting our children to interact with their elderly loved ones.
"(Sadly) the highlight of (my grandmother's) week (lately) is often a good mail run or a long doctor's appointment."
One of the first things I do when I visit my grandmother is to turn off the television, or at the very least, mute it. I try to sit facing her and I speak clearly and a little louder than normal. These past few months she hasn't done much or seen much, hasn't had any visits that weren't absolutely necessary, and the highlight of her week is often a good mail run or a long doctor's appointment. When I bring my niece over, I make sure she isn't distracted, which can be difficult, I understand.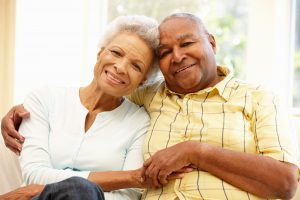 While grandparents do want to hear about us, our lives, our happenings, they also have so much to contribute to conversations. My grandma loves talking about growing up, her siblings and friends, and all her travels when she was younger. I just have to think to ask first. So here are a few cues to help you and your younger children engage with your older family members.
Talking Points for Elderly Loved Ones
Ask them about the past:
Who was your best friend growing up?
What was the best gift you ever received?
What is the first thing you remember saving money for?
Chat about politics:
Of all the presidents in your lifetime, who has been your favorite?
Do you remember the first time you ever voted?
Who was the best first lady?
Talk about travel:
If you could road trip anywhere in the USA, where would you like to see?
What country do you most wish you had traveled to?
If you could travel through time, which era would you want to visit?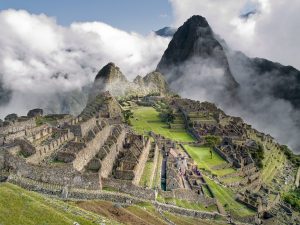 Think of topics relevant to upcoming holidays:
What was your favorite Halloween costume you ever wore?
What is the most delicious Easter candy?
When you were growing up, what did your family do for Independence Day?
Discuss silly topics:
What is the best thing about the age you are now?
If you had three wishes, what would they be?
Which song makes you want to dance, no matter what?
"The important thing is to engage and stimulate those brains."
If all else fails, and you continue to draw a blank, there is a company called Table Topics that sells conversation cards. Their latest line is titled Grandparents & Grandkids. So, when you're about to go visit, or pick up the phone, pull out three cards and enjoy the ease of dialog. The important thing is to engage and stimulate those brains.
How COVID Shaped the Long-Term Care Industry
COVID has re-shaped many things, including long-term care. Living in a facility doesn't seem quite as safe as it used to. At LTC Consumer we specialize in long-term care solutions. Every solution we offer has home care options to keep you safe. If you or your loved ones are interested in speaking to a specialist and seeing what your options are, contact us today. Our customers love our educational, no pressure approach to finding the answers to your long-term care questions.