Understanding Healthcare Reform
The Affordable Care Act (ACA) is a significant piece of legislation that will impact America over the next decade. Its numerous provisions may affect your healthcare planning.
To be prepared, you'll want to learn about coverage options, tax implications, and plan requirements so you can make informed decisions.
While the Affordable Care Act (ACA) healthcare reform is a federal law, individual states have decision-making power over certain aspects of the legislation. If you don't receive health insurance from your employer and need to buy it, your state of residence may:
Establish its own health insurance marketplace
Work with the federal government to co-run the state marketplace, OR
Have the federal government operate the insurance marketplace for them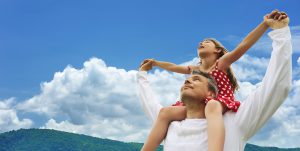 To find out the particulars in your state, contact your State Department of Insurance or review the Kaiser Foundation State Profiles Summary here.
Additional information on State Health Insurance Marketplaces, Medicaid and health reform, Medicare and health reform, federal grants and loans, health insurance market reforms, and more can be found here.
Please Note: The information on this site is provided for informational purposes only and should not be construed as tax advice. Please consult your tax advisor and/or attorney for advice regarding your specific circumstances. Additionally, LTC Consumer and its representatives are not affiliated with the US government or any governmental agency. Results may vary by state.
Healthcare Reform and Long Term Care Insurance
While healthcare reform is making changes to health insurance, long term care services are not covered under regular health insurance.
If you need assistance with activities of daily living (ADL's) due to an illness, injury, or cognitive impairment, long term care insurance can help to cover the cost for personal assistance in your home or at a facility.
Learn more about the cost of long term care in your state and request a free quote for coverage today.
Most states offer LTC government programs with incentives for those who buy LTC insurance.
Long term care insurance premium increases have recently been in the news.
Have you considered making a strategy to prepare for an unexpected long term care event?