How to Choose an LTC Plan
There are two critical components when considering how to choose an LTC plan:
How MUCH protection you need
How SOON you'll need it
How Much Protection Do I Need?
When choosing how MUCH protection you need, consider the following:
If you need care, who will provide it?
For the person providing the care, are they going to be paid? By whom?

If you need care, where do you want to receive it?
National Annual Average Cost of Care:1
Home Health Aide - $61,936
Assisted Living Facility - $57,916
Nursing Home: Private Room - $113,530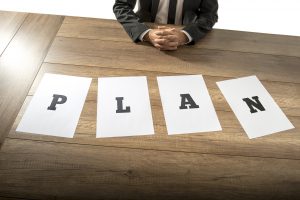 Long term care insurance pays for home care, assisted living care, and nursing home care. While it is impossible to know which care setting might be needed 20-30 years from now, it is possible to plan ahead by knowing where you would want to receive care, in the event that it's needed.
Since the majority of care is received in the home or at an assisted living facility, it is reasonable to focus on purchasing a plan to cover many of these costs.
If an assisted living facility in your area costs $3,400 per month for room and board, you'll want to consider selecting a benefit amount that covers room and board as well as the additional costs for assistance. Additional assistance typically includes help with at least two activities of daily living (ADL's), which is the trigger for an LTC policy to pay benefits.
The general rule is to take the average room and board cost for an assisted living facility in your area and add 20-30% for the cost of assistance with ADL's.
In this example, you would need a monthly benefit amount of $4,080-$4,420. Of course, this is an estimate and your actual needs will be dependent on your individual situation.
Curious about the cost of care in your area? Visit our Cost of Care Map.
Your benefit pool is your daily or monthly benefit multiplied by your benefit duration (or years of coverage). Current purchasing data shows most people select a daily benefit of $130 to $160.2
For example, if you choose an LTC plan with a $150 daily benefit and a 3 to 5 year benefit duration, you'll have access to $162,000-$270,000 in benefits for qualified long term care.
NOTE: When planning for your benefit period, think about your extended family. If chronic conditions are part of your family's health history, a policy with a higher benefit pool may be a better choice for you to consider. If your family history includes longevity and wellness, you may be more comfortable with a smaller benefit pool.
The next important factor to consider is how your benefit will grow in the future. On average, people begin receiving care when they're between ages 70 and 80. For many of you, this may be 25-30 years from now.
Consider how the cost of care could potentially change over the next 25-30 years and select a policy that will grow (inflate) over time.
Many people choose to purchase a 3% compounding inflation rider, however, given the right circumstance some chose a 5% compounding inflation. Either option offers great coverage; it just depends on what you can afford. The price difference between a policy with 3% compound inflation and one with 5% compound inflation can range from 45-107%.
This graph shows how a pool of money could grow over time with different inflation coverage.

Examples:
No inflation: a $100,000 original pool does not inflate and is still worth $100,000 in 40 years.
5% Simple Inflation: a $100,000 original pool of money inflates to nearly $250,000 in 40 years.
3% Compound Inflation: a $100,000 original pool of money inflates to nearly $242,725 in 40 years.
5% Compound Inflation: a $100,000 original pool of money inflates to nearly $432,195 in 40 years.
Also note, if you're buying LTC insurance with your spouse or partner, consider adding Shared Care. Shared Care allows couples to combine their benefits and share coverage. If you and your spouse or partner each have a $200,000 policy, then together, you have $400,000 of benefits you both can access if one of you needs additional care.
How Soon Do You Want Your Benefits Payments to Begin?
Long term care policies have an elimination period (or waiting period). You get to choose how long you want to wait until your benefits begin.
The elimination period is similar to health insurance which requires a person to pay their deductible before claims are paid. The two most common elimination periods are 90 and 100 days.
Consider these important factors when making your decision:
Calendar Day Elimination Period – the waiting period begins the first day of certified need for assistance with ADLs or due to cognitive impairment.
Service Day Elimination Period – one day of licensed care satisfies one day of the waiting period. If you don't need care seven days a week, this option could last longer than 90-100 days.
Speak with a Long Term Care Insurance Specialist to find out if you qualify for premium discounts for long term care insurance. An LTC Insurance Specialist will know how to get you the discounts you deserve.
You may be eligible to receive premium discounts based on:
Good health
Marital or domestic partner status (subject to carrier definitions)
Multiple family members applying with the same carrier
Your employer offering coverage at group rates
Being a member of an association
Valued Client (or multiple policy) discounts
Possible Ways to Reduce Costs Include:
Up to 5% - Multiple Policy
Up to 10% - Preferred Health
Up to 10% - Buying before your next birthday
Up to 35% - Spouse/Domestic Partner
*Please Note: Discounts are not cumulative and vary by insurance company, state, individual age and health situation.
Need help choosing an LTC plan? We've got you covered. Request a quote today and speak with an LTC Insurance Specialist about the potential discounts available to you.
1 Mutual of Omaha 2022 Cost of Care Survey
2 Internal application data study, LTC Consumer, 2022 Buying Trends.
View the average cost of long term care in your state.
Learn the meaning of the most commonly used LTC terms.
Find answers to popular questions in LTC.