In the past, long term care insurance companies used unisex pricing, meaning males and females paid the same price for long term care coverage. Due to recent and projected claims data, carriers have moved to gender-based pricing.
Long term care insurance carriers are not the first to base insurance pricing on gender. Life, health, auto, and disability insurance pricing has followed gender pricing for years.
Monthly Premiums for Products With Gender-based Pricing Applied
No Inflation – Age 55 Standard Health Rating1
| Carrier | Male | Female | Percent Difference |
| --- | --- | --- | --- |
| Carrier A | $48/month | $76/month | 58% |
| Carrier B | $81/month | $134/month | 65% |
| Carrier C | $52/month | $74/month | 42% |
3% Compound Inflation – Age 55 Standard Health Rating1
| Carrier | Male | Female | Percent Difference |
| --- | --- | --- | --- |
| Carrier A | $112/month | $186/month | 66% |
| Carrier B | $161/month | $266/month | 65% |
| Carrier C | $93/month | $155/month | 67% |
All long term care insurance products are guaranteed* renewable meaning even if a carrier stops servicing a product, they guarantee to pay claims as long as the policy holder's premiums are current.
There are still a few states that have not approved gender-based pricing in some insurance products, so it is more important than ever for women to get a jump-start on long term care planning.  Speak with a knowledgeable long term care specialist who can shop the market for you in your state.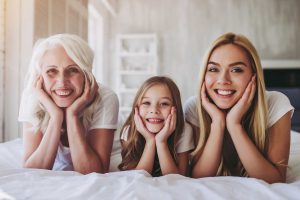 It's no secret that women live longer than men; outliving them by an average of five years.2  Unfortunately, women must worry about not only caring for themselves, but also the possibility of caring for loved ones as they age.
A recent study of caregivers in 2020 states that 61% of unpaid caregivers are women, and women are more often caring for two or more adults (27% vs 20% for men caregivers).  Additionally, women who provide care more often report having the lack of choice.
Caring for a loved one can be filled with emotional and financial stress.  Six in 10 caregivers report having experienced at least 1 impact or change to their employment situation as a result of caregiving (61%), with about half having to go in late, leave early, or take time off to provide care (53%). Other impacts include cutting back on their working hours (15%), taking a leave of absence (14%), or receiving a warning about performance or attendance (8%).3  
Many say they did not realize the toll care-giving would take on their lives and health, not to mention their own needs and dreams.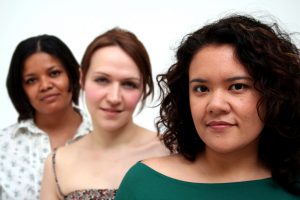 Long term care insurance covers a variety of care situations. While family members are typically excluded from financial reimbursement for care-giving services, under many long term care insurance policies, they may be eligible as "paid providers."
By selecting a comprehensive LTC policy, family-member caregivers can be paid for assisting with your care. Or, you may be able to hire homemaking services to help with cooking, cleaning, and other household chores as part of the reimbursement.
Don't delay. Request a no-cost, no-obligation quote and speak with an LTC Insurance Specialist about your options today.
*All product guarantees are backed by the strength and claims-paying ability of the issuing insurer.
1 LTCI policies with 3 year benefit duration, $3,000 monthly benefit, 90 day elimination period and 100% home health care using the state of Michigan's rates.  Not a guarantee, rates are for example purposes only.
View the average cost of long term care in your state.
Learn the meaning of the most commonly used LTC terms.
Find answers to popular questions in LTC.