Long-term care insurance covers two types of care: skilled care and custodial care. Skilled care requires a licensed health professional, and custodial care is to assist with activities of daily living and does not generally require medical training. According to long-term care specialist Thomas Gilmour, custodial care is the primary reason people purchase long-term care insurance, and every plan that LTC Consumer offers currently covers custodial care.
What is Custodial Care?
Many long-term care insurance policies determine benefit eligibility based on policy holders being unable to do two out of the six activities of daily living. Those activities include bathing, continence, dressing, eating, toileting, and transferring. The other way to trigger benefits is due to a cognitive impairment such as dementia or Alzheimer's.
When a caregiver is providing custodial care, they are usually helping with activities of daily living. These tasks can include things like helping a person in and out of the shower, feeding someone, or assisting them with getting dressed. They can also do things such as drive a policy holder to a doctor's appointment, run errands, cook, and clean.
"Every plan that LTC Consumer offers currently covers custodial care."
Won't Medicare or Medicaid cover that?
When people think about needing this care as they get older, they often assume Medicare and Medicaid will cover them. Unfortunately, that's not what those programs are designed for. Medicare covers medically necessary care only. It focuses on medical acute care such as doctor visits, medicine, and hospital stays. In addition, Medicare coverage focuses on short-term services for conditions that are expected to improve. Medicaid is a joint federal and state government-funded program intended to help low income individuals pay for some or all of their healthcare bills.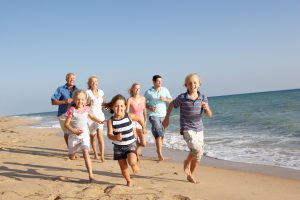 My Family will help
Another assumption often made is that a spouse, child, friend, or neighbor could perform many custodial care tasks. And while this is true in some cases, it is often not sustainable. What if your spouse is younger and still needs to work? What if your children don't live nearby? What if your friends aren't comfortable performing some tasks? What if your neighbors aren't capable? What then?
For one of my grandmothers, custodial care was provided by a neighbor who the family paid. She gathered the mail, took care of the garbage cans, performed light housework, and would assist nightly with eye drops. For the other grandmother, the family hired someone for custodial care. She helps my grandma get in and out of the bathtub twice a week without falling, cooks a small meal, and does a small bit of cleaning. In both cases, family lives nearby and children help with other things, but custodial care had to be hired out due to work and scheduling.
"Custodial care can provide you with safety and comfort and help you feel like less of a burden on your loved ones."
Why Custodial Care is Important
Custodial care does not have to be every day, or even for very many hours. The important thing is that your long-term care insurance policy will cover it, wherever you choose to live. Your policy will protect your retirement savings, preserve your relationships, and maintain your lifestyle as long as possible. Custodial care can provide you with safety and comfort and help you feel like less of a burden on your loved ones.
At LTC Consumer, education is our priority and no pressure is our policy. Speak to one of our specialists today to get a quote and find out if long-term care insurance is right for you and your loved ones.