Long Term Care Statistics
50 million Americans are living with Alzheimer's disease.1
The financial impact from a long term care event is massive: Caregivers in high-intensity care situations report high financial strain (29 percent) more so than those in medium- to low-intensity situations (11 percent). Likewise, those who provide 21 or more hours of care weekly more often report high financial strain (31 percent vs. 13 percent of those who provide care 20 hours or less).2
American women live longer than men (81 years on average versus 76 for men), according to data released in 2020.3  This longevity translates to potentially more unhealthy years on average for women.
A healthy 65-year-old couple has a 75% chance that one partner will require a significant level of long term care (LTC) if they each live to their projected actuarial life expectancies, according to a new HealthView Services report.
$770,778 is the projected average cost for 3 years of long-term care 30 years from now.4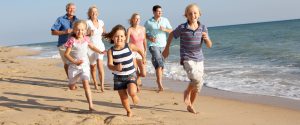 $105,850 is the average annual cost for a private room at a nursing home according to the 2021 Cost of Care study by Genworth Financial.
The top four reasons individuals purchase of long term care insurance:5

To protect assets
For financial security/peace of mind
To cover the cost of LTC services in the future
They don't want to be a financial burden on family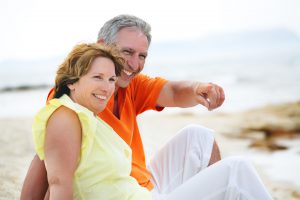 Every 3 seconds someone in the United States develops dementia.1
More than 5.8 million Americas are living with Alzheimer's disease. By the year 2050, this number could rise as high as 16 million.1
About one in five caregivers report experiencing high financial strain as a result of providing care.2
Make sure you and your family are protected against the financial, physical, and emotional burden a long-term care event can cause. Get a free quote for long-term care coverage and learn more about your options by speaking with an LTC Consumer specialist.
4 Based on Genworth Financial's Cost of Care Survey, conducted by CareScout, June 2021 and an assumed rate of inflation of 3%
5 Mutual of Omaha's 2021 Consumer Study: Understanding Long-Term Care Buyers
Most states offer LTC government programs with incentives for those who buy LTC insurance.
Long term care insurance premium increases have recently been in the news.
Have you considered making a strategy to prepare for an unexpected long term care event?