Long Term Care Insurance Rate Increases
Long term care insurance premium increases have recently been in the news. It is important to understand that rate increases are not a sign of a "bad" policy or carrier, and the lack of rate increases is not a sign of a "good" policy or carrier.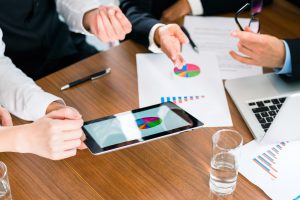 Why Do Insurance Companies Do Rate Increases?
Insurance companies go through a complicated process of analyzing claim data, future claim data, interest rates, future risks and many other factors before implementing rate increases.  Rate increases cannot be applied to any specific age demographic, gender or health condition; they are approved based on policy (product) statistics only.  Insurance companies must get approval from each state's Department of Insurance (DOI) for any increase to go into effect.  Carriers propose the increase they would like to implement and the state approves it 'as is' or requires modification.  Because of this involvement by state departments, the state where you reside determines the percent of increase that your policy could face.
You may contact your state DOI for further information on their process and evaluation methods for rate increases.
What to Do if You Get a Rate Increase
Most carriers implementing a rate increase will allow you to make changes to your policy without going through underwriting again so that you may lower your increase or keep your premium the same.  You may be able to lower your inflation protection, daily benefit or number of covered years to keep your policy affordably priced.
Selecting the right carrier can make a big difference with future rate increases.  It's wise to choose a carrier with a large "book of business" so that they have a lot of claims data to study and base their decisions.  Also, select a carrier that has strong underwriting experience.  If they thoroughly comprehend the medical conditions they insure (know the risk and can back it up come claim time), they'll likely know what to expect for their business and for you, 30 years from now.
Learn more: Selecting a Plan >>
If you're faced with a rate increase, speak with your financial advisor or the insurance specialist where you purchased the policy before deciding how to proceed. Learn more about long term rate increases here.
View the average cost of long term care in your state.
Learn the meaning of the most commonly used LTC terms.
Find answers to popular questions in LTC.