As of tomorrow – if all goes according to plan – we have a new president of the United States of America. And as with all potential and incoming presidents, Joe Biden has made some remarks about his plans while in office. Whether you are hopeful or pessimistic, you should pay attention as to how these plans could affect your retirement and long-term care planning goals.
Now, with that being said, also remember to take any proposed plans with a grain of salt. Every president, Republican and Democrat, has failed to keep all of their promises. Herbert Hoover promised everyone would prosper and then the country entered the Great Depression, Franklin D Roosevelt promised Americans would not go to war and then we entered WWII, and Lyndon B Johnson promised American boys would not fight a war in Vietnam and then of course they did. Sometimes bigger things get in the way of well-intended promises.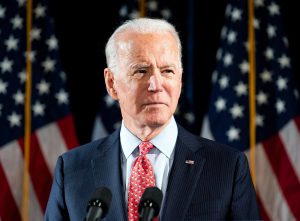 So what exactly are Biden's plans?
Level the 401(k) field with flat-tax credits so that high-wage incomes have the same tax breaks as middle and lower-wage incomes. This should encourage low and middle-wage earners to save more but could have the reverse effect on high-wage earners.
Increase social security benefits for those who have worked at least 30 years, increase benefits for elderly people who have been on social security for 20+ years, and increase surviving spouse benefits.
Increase the amount of social security taxes on high-wage incomes. Currently 6.2% comes out of incomes up to $142,800 and 6.2% is paid by employers. Biden would like to move the income cap to $400,000.
Allow caregivers to make catch-up contributions to retirement accounts. Often caregivers aren't earning an income while taking care of family members, this would give them an opportunity to make up for that.
Lower Medicare age of eligibility to 60 and maybe even lower prescription drug prices. He has discussed allowing seniors to purchase medications from other countries and improving the availability of generic drugs.
All of these plans would of course have to go through the Senate, and nothing is set in stone. However, these ideas give us all something to ponder and plan for.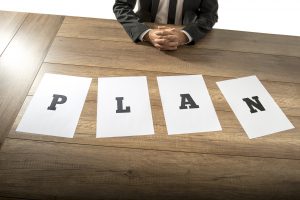 The Best Way to Protect Your Retirement
No matter what happens with your taxes or social security benefits, one of the best things you can do to protect your retirement and prepare for a long-term care event would be to purchase long term care insurance. If you are over the age of 50 and starting to plan for your retirement, now is the perfect time to talk to a specialist about your options. At LTC Consumer our team of experts is brokerage and can work with you to find a product that perfectly fits into your plans. They listen to your retirement goals, discuss any health underwriting obstacles, and work within your budget to find something you and your family are comfortable with.
Again, I would remind you that many past presidents have made many promises which did not come to fruition. If at all possible, try not to rely on the government to take care of you in your most vulnerable time. George W Bush promised to reduce government spending, Barack Obama promised to close the partisan divide, and Donald Trump promised a wall along the border of Mexico. So, when hearing of Biden's potential plans, no need to panic or run up and down the halls cheering just yet. Plan ahead, speak to a specialist, and find out if long term care insurance is something that could give your family peace of mind today.