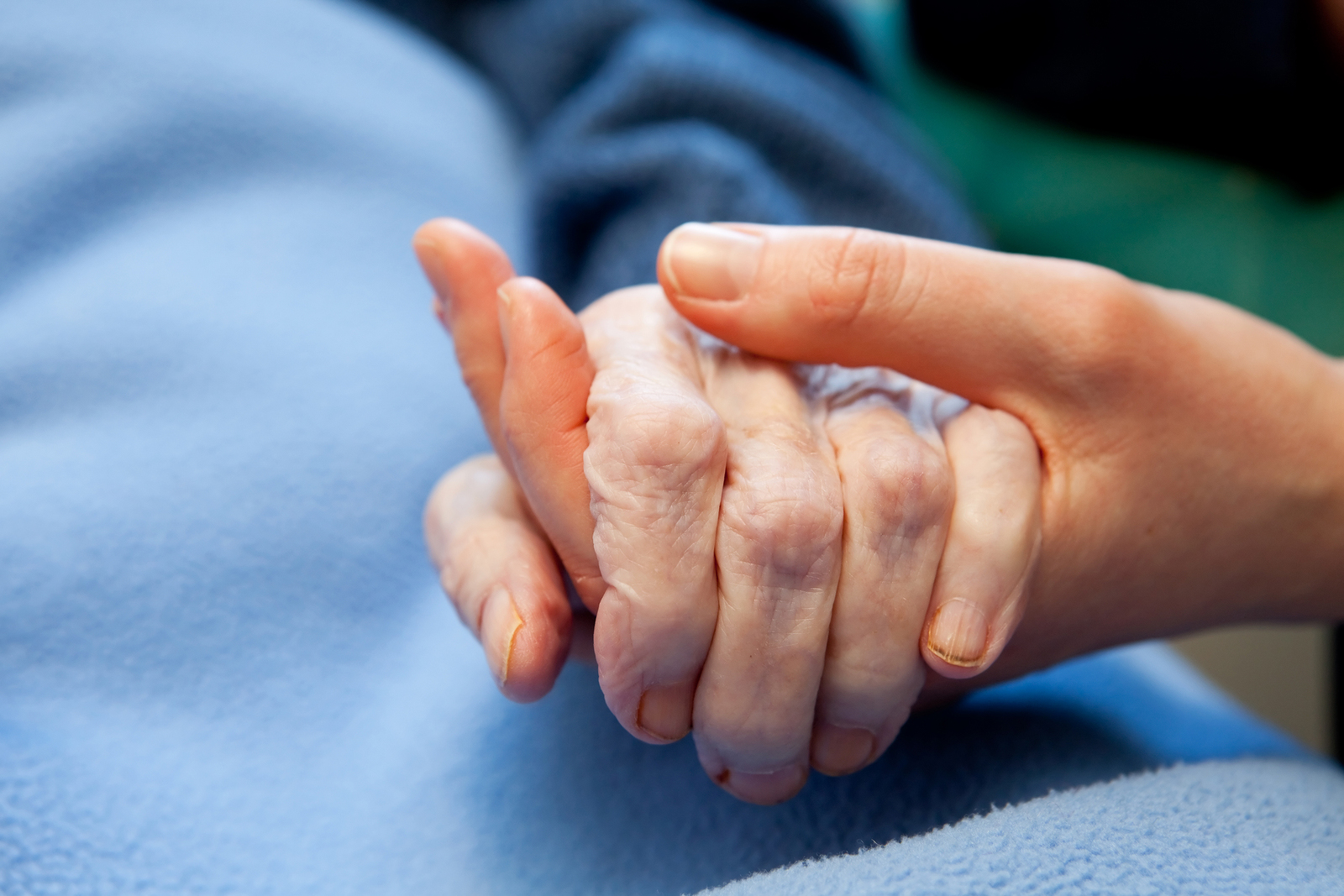 You will never understand the importance of touch, until it is absent from your life. It's one of the things most of us simply take for granted. It's also one of the worst things the pandemic stole from our senior population. Shaking hands has become taboo, and hugs are absolutely forbidden. As things start opening back up, and we're able to safely visit once again, make sure to use the power of touch with your elderly loved ones.
Older people often live alone due to the death of a spouse and friends, and their children no longer live with them. They're not working so they're not going into an office. And they don't engage in as many social activities so they're not seeing their friends as often. This means they spend the majority of their time alone, not interacting with others. The pandemic greatly exasperated this. Besides basic care and doctor's appointments, some seniors haven't experienced a caring touch for over a year.
From birth, the act of being touched has provided feelings of safety, support, and comfort. Being touched releases endorphins and cortisone, making us feel better mentally and physically. Touch can lower blood pressure, increase the function of your immune system, and reduce stress and depression. There's a reason a mother's hand on a child's forehead makes them feel better.
"Touch can lower blood pressure, increase the function of your immune system, and reduce stress and depression."
Whenever I used to drive my grandma anywhere, she always wanted to hold hands. If I passed her sitting in a chair, I'd give her a quick shoulder rub. And when it came time to leave, she gave the best warm hugs. She lived by herself, and while she had many visitors, she was still very lonely.
Depending on your level of comfort, try to provide more touch on your next visit. Do the handshake where you also touch the back of their hand. Give an extended hug, or an extra squeeze on the side hug. Try brushing their hair or helping them do their nails. If their skin is dry – again depending on comfort of both parties – you could offer to apply lotion.
If you're not at that level of comfort, there are other ways seniors can get more touch in their lives:
Visit a hairdresser and get a haircut
Get a pedicure
Have a barber do a professional shave
Receive a massage
Get a manicure – yes, men too!
Even petting an animal has some benefits, bring Fido!
Every small act adds up to improved health of our senior loved ones. Enriching their lives with a small act of kindness really does make the world a better place. Do your best, and make sure they're comfortable of course, and you will notice a huge difference.
At LTC Consumer we strive to make the act of retirement and aging as easy as possible. We believe in long term care planning to protect assets and help families during difficult times. If you or your loved ones are interested in long term care insurance, please reach out to one of our specialists. One expert will walk you through everything from beginning to end. From budget concerns to health issues in the past, our team has all the answers to your questions. Get your hassle free quote today.