After working hard for most of your life, it's time to have fun and relax in comfort during retirement. Luxury retirement communities offer the maintenance-free lifestyle and easy-living many retirees hope for.
However, luxury retirement living comes with a price. If you're considering a luxury retirement community in your future, don't forget to factor in the extra amenities, features, and services included in the cost.
What Are Luxury Retirement Communities?
Luxury retirement communities can vary in size and amenities. Some are age restricted at 55 or 62+ and housing may include apartments, condos, townhomes, or single-family homes.
Luxury continuing care retirement communities may also include a range of options including independent living, active adult apartments, assisted living, and memory care. These communities allow you to move into a retirement community and continue to stay as you age and need care.
While not everyone can afford to live in luxury during retirement, about 12% of the senior population can. Neighbors in the community would likely include lawyers, doctors, and business executives. Some of them may be empty-nesters who use their home equity to afford the higher rate.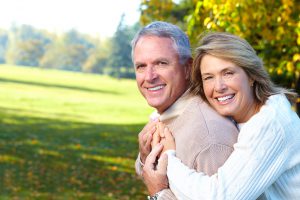 The Perks of Luxury Retirement Communities
Interested in living resort-life in retirement? With high-end retirement living, every day can feel like a vacation. While each community has their own unique features, amenities, and services, many luxury communities may offer:
Housekeeping services
24-hour concierge service
Grocery shopping and delivery
Elegant restaurants and casual cafes
Art studios and game rooms
Library
Chapel
Fitness centers
Swimming pools
Golfing
Tennis courts
Walking trails
Salons and spas
Pet care
Transportation services
And much more
Keep in mind, access to certain amenities or services may cost extra depending on the community.
The Cost of Living in Luxury
Because luxury communities offer more amenities than standard senior living, they come at a much higher price. Many high-end communities charge a steep entry fee ranging from $350,000 to $1 million. Monthly rates can start at $3,000 and go up from there.
The good news is, a large percentage of the entry fee can be returned if you move out. It's also returned to a member's estate if they pass away.
Once you get past the high entry fee, some residents discover savings by living in luxury senior communities. Monthly rates are sometimes less than the average cost for private nursing care in your geographical area. As care needs increase in certain high-end communities, they have access to whatever medical services are needed.
"At LTC Consumer, we help individuals and families plan for their future care needs by discussing if long-term care insurance is right for them."
Deciding If High-End Senior Living Is Right for You
Now that you understand a little more about luxury senior communities, there are several factors to consider before paying the high entry fee, including:
Does the community offer all the amenities you want and need?
Do they offer services you need now and will need if your level of care increases?
Can you afford the community?
Are the staff vetted and qualified?
Does the community have a long history of satisfied members?
At LTC Consumer, we help individuals and families plan for their future care needs by discussing if long-term care insurance (LTCI) is right for them. To learn more about how you can afford luxury care in your future, request a long-term care insurance quote and speak with an LTC Specialist about your options.
by:Erica Farrell