Tips and Tricks to Declutter an Elderly Home
When my Grandma passed, it took months for my aunts and cousins to get her house ready for the professional estate sale team. Even then her belongings for sale – items not going to family or friends - covered tables and shelves on all three levels of her home. She had been born in the 20s, experienced the Great Depression, lived in one home for 60+ years, and saved everything. Convincing her to recycle a magazine was a major feat. Here are a few tips and tricks we picked up in her 94 years to help declutter a bit.
If it's offered, take it
Anytime I visited my grandmother I'd inevitably end up flipping through a magazine or two lying around. Grandma would always ask if I'd like some of her old editions. I always said yes. Did I have any interest in Victorian decorating? Absolutely not. Did I brag to my family that I got twenty magazines into my recycling bin at home? Oh yeah. If something is offered, always take it. And spread the word to your entire family. No one is allowed to say no.
"Would you wear this lace collared kitten sweatshirt?"
"You bet!"
"Do you need a set of gardening gloves?"
"Always!"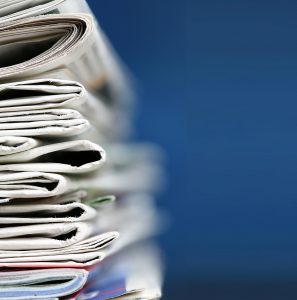 As she got older, she started collecting all her similar items – candle sticks for example – and displaying them on her dining room table. As each family member visited, they had to pick a few to take home with them. When you'd chosen yours, she'd tell you the story of where she got it. She wanted to know that her nice things that she cared about were going to the people who she wanted them to go to. I always thought this was such a great idea.
Find a worthy charitable donation
Most grandparents, including mine, are extremely generous. If you can find a charitable organization that your elderly loved one approves of, they are more likely to contribute. Books for the church library, clothing to the women's shelter, or knick knacks for the high school rummage sale. Keep your eyes and ears open and always let them know ways they can help. My friend needed art supplies and magazines for collages for her grade schooler and my grandma came through like a champion. When she could no longer wear high heels, those were donated to a place where women learned interviewing skills. She really enjoyed being able to help.
"If you can find a charitable organization that your elderly loved one approves of, they are more likely to contribute."
If you throw something out, make sure it's not salvageable
I briefly lived with my grandmother during graduate school. If we got takeout, and the container could be washed and re-used, she saved it. Great Depression mindset. Mind you, she had three sets of very nice, very durable, very new Tupperware she'd purchased on QVC. At first I tried putting fast food containers in the recycle bin outside. The next day I saw them freshly washed in the dish drying rack. She had gone and pulled them out! After that I started taking gardening shears and cutting them up. They didn't come back inside once that method was used. Plastic bags were cut in half, paper was shredded, and tin foil was torn. All were recycled appropriately but made unsalvageable. I know this one sounds odd, but I've asked around and our family wasn't alone in this issue.
Slow and Steady wins the race
Clutter can be a tripping hazard and a dust collector. It can also be extremely overwhelming and have sentimental attachments. If we ever came at Grandma like she had to do something, she'd set her heels in. But if it was more an offer to help, in small increments, she was much more amiable. The best way was to choose one small area. Ask if she'd like to keep, donate, or throw away. Ask for the story behind the items she kept – being a senior can be lonely! And dust or clean that specific area while organizing. That way she could really see and appreciate her efforts and hard work.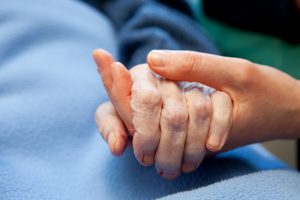 Her house wasn't perfect, but with all of us making small efforts whenever we could, it remained safe into her 90s and she was always proud of her home and her collections. And yes, it still took a long time to sort through when she passed. But it could have been so much worse. If you have a senior in your life with a clutter problem, make 2021 the year you start slowly helping them clean up.
LTC Consumer is an online resource for long term care planning. Our specialists provide education, advice, and years of experience. Request your free quote today.
Learn how to qualify for LTC insurance and other factors that go in to the process of obtaining coverage.
You may be wondering, "What is long term care insurance and why might I need it?"
Find answers to popular questions in LTC.