TikTok – A Bridge for the Generations?
Before COVID, often grandparents and grandchildren connected through baking, card games, and gardening among other in-person activities. During and after COVID many grandparents are isolated and lonely, and grandchildren are discouraged or not allowed to visit. So how do families bridge the gap and bring the generations together again?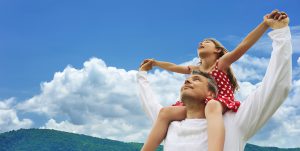 Some families are turning to TikTok, the fastest growing trend in social media. TikTok is an app where users create short videos featuring short dances, lip-syncing, jokes, skits, etc. The average age of users is between 16 and 24. But many elderly people are joining the app to connect with their grandchildren.
"Many elderly people are joining (TikTok) to connect with their grandchildren."
Teresita Cordero, 65, says she joined the app about a month ago after one of her granddaughters asked if she'd seen her dance. She now follows all of her grandchildren and will "like" or "comment" on their videos. Cordero also said she likes that she can see what they're posting, so that nothing inappropriate is uploaded.
TikTok videos are short, usually 15-60 seconds, and the dances users copy are simple with easy to learn moves and trending tunes. Learning and practicing the dances is great exercise for the older population, even if they're in a wheelchair or seated for stability. Plus the memorization is a fantastic brain exercise.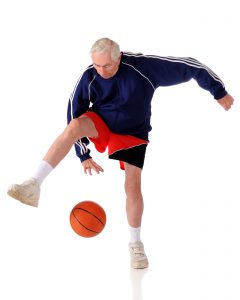 Some care facilities are teaching their residents the dances, recording them, and sharing with family members. Moving, listening to music, and being silly lifts the residents' spirits and helps with depression. For some elderly, laughter really is the best medicine.
For teens who are able to visit grandparents while maintaining social distance, many have taken to recording their grandparents in their front doorway or on their balcony. The app provides a common ground and a fun activity. It also provides recorded moments for the grandchildren when their loved ones are no longer around.
"Social distancing is difficult for everyone, but especially our elderly loved ones. If a silly app can make us laugh, get a little exercise, and bring us closer, it can't hurt."
"I don't do the dances," Cordero said. "My granddaughters who I live with get me to do them in private. But I don't like to be posted."
For older TikTok participants, a few trending hashtags to use are: #55plusclub, #65plusclub, #grandmasoftiktok, #grandpasofticktock, and #tiktokgrandparents. If you don't know how to use hashtags, have the kids in your family teach you. Some example accounts to check out for ideas are: @dancyfancygrandparents, @granmacca, @jrudderz, @grandadjoe1933, and @grandma_droniak. My personal favorite is @grandadjoe1933; he and his granddaughter have done some very cute and creative collaborations.
Social distancing is difficult for everyone, but especially our elderly loved ones. If a silly app can make us laugh, get a little exercise, and bring us closer, it can't hurt. Maybe your older family members will be trending soon!
LTC Consumer is an online service to help consumers understand what long term care insurance is, how it works, and how to evaluate coverage options. Our mission is to provide an educational, no-pressure resource for learning about long term care planning, with the opportunity to speak with specialists who can help them.
Learn how to qualify for LTC insurance and other factors that go in to the process of obtaining coverage.
You may be wondering, "What is long term care insurance and why might I need it?"
Find answers to popular questions in LTC.