Long-term care insurance (LTCI) has a relatively short history compared to other forms of insurance, but it has evolved significantly over the past few decades. As time goes by, there's more data for the industry to build on, creating better products and policies. The need for long term care solutions is more present than ever, and understanding how LTCI has progressed can help you make better decisions about your future.
Origins (1970s-1980s):
Long-term care insurance emerged in the US during the late 1970s and early 1980s in response to the growing recognition of the need for financial protection against the high costs of long-term care (LTC) services. It was developed as a way to help individuals pay for extended care, such as nursing home stays, assisted living, and home healthcare, which were not typically covered by traditional health insurance or Medicare.
Early Policies:
The first LTCI policies were often sold as "nursing home insurance" and primarily covered care in skilled nursing facilities. These early policies were often expensive and had limited benefits, and they were typically purchased by individuals who had significant assets to protect.
"The need for long term care solutions is more present than ever, and understanding how LTCI has progressed can help you make better decisions about your future."
Expansion (1990s-2000s):
In the 1990s and 2000s, LTCI began to evolve to offer a broader range of coverage options. Policies began to cover care provided in a variety of settings, including assisted living facilities and home-based care. The industry also introduced inflation protection options to help policyholders keep up with rising LTC costs.
Challenges and Premium Increases:
In the early 21st century, the LTCI industry faced challenges, including unexpectedly high claims costs and lower-than-anticipated interest rates, which led to premium increases for many policyholders. Some insurance companies exited the LTCI market altogether due to financial concerns.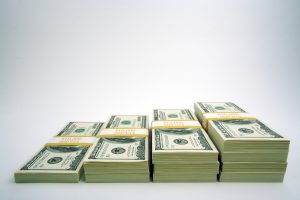 Partnership Programs (2000s-Present):
Several US states introduced LTC Partnership Programs, which allow individuals to protect a portion of their assets from Medicaid spend-down requirements if they purchase a qualifying LTCI policy. These programs were designed to encourage more people to consider LTCI as a means of protecting assets.
Evolving Market (Present):
Today, LTCI continues to evolve, with a variety of policy options available to consumers. Hybrid policies, which combine life insurance or annuities with LTC benefits, have gained popularity. Short term care is another option for those wishing to have some coverage at a lower cost and shorter duration. Some individuals are also exploring alternative ways to finance LTC, such as through self-funding or other investment strategies.
Long-term care insurance remains a valuable tool for some individuals to plan for the potential costs of long-term care. However, it's important for individuals considering LTCI to carefully evaluate their needs, policy options, and the financial stability of the insurance provider to make informed decisions. The industry may continue to adapt in response to changing demographics and healthcare trends.
At LTC Consumer our specialists will guide you through your options based on your unique situation. We only work with top rated carriers who have a strong claims history. Get started today by watching an educational webinar, completing a questionnaire to find out if you're eligible, or requesting a custom quote.