In late September Nationwide conducted a survey of 1,812 adults aged 25 and older and asked them questions about long term care (LTC). Questions varied from how important LTC planning is, to where people expected to live once they needed care, to when they thought they would need care. Results of the survey showed some startling statistics.
When asked how important it was for people to have a plan for LTC 88% of people agreed, and 86% thought people should have LTC insurance. Yet only 42% of those questioned claim to have discussed LTC plans with family members. With the holidays quickly approaching, now may be the perfect time to start some of those chats.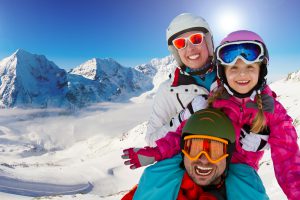 In terms of where that care would be provided 85% of people thought it was important that they stay in their home and 44% assumed they would move in with their adult children. Almost half of people are more afraid of falling than they are of getting cancer, with 80% wanting to live in a single floor home, but 63% currently living in a home with stairs. Six out of ten say they would rather die than live in a nursing home. That's a pretty dramatic sentiment, and a really important reason to start having LTC discussions with family members before care is required.
Length of care was estimated on average to last 4.4 years. Younger generations expected a longer amount of time, while Boomers expected 3.4 years. Do most retired people have enough savings to cover 3-4 years of LTC? What if your loved one experiences dementia? Care can last much longer in those cases. Over 40% of people expect Medicaid to cover their LTC costs.
"Six out of ten people say they would rather die than live in a nursing home."
One of the scariest statistics was that about one quarter of adults claim to own LTC insurance. However, according to LIMRA, only about 15% of adults have a policy. So where's the disconnect? Do they actually have disability insurance? Life insurance? While some may find it uncomfortable, it is very important to know the difference, and know for sure. Almost half of the adults surveyed haven't discussed LTC costs with anyone.
Caregiving was also touched on in the survey, with 70% saying they have a relative with a chronic medical condition such as high blood pressure, high cholesterol, or Diabetes. 20% of participants are currently in a caregiving role and 40% have been a caregiver at some point.
Talk about finances, talk about wishes, and be clear in your understanding of LTC goals. If nothing else, know where loved ones store important documents so it's not a frantic search in a time of crisis and confusion. This may also be the perfect time to speak to a LTC specialist about your own financial goals, your budget, and your family dynamics. Our team can help you with a variety of products for every facet of LTC planning. Get a free quote, protect your family and your retirement, and gain peace of mind today.