Reconnect with Loved Ones Using Letter Writing Services
Growing up, do you remember when you or your parents would check the mail and you would get that surge of dopamine when you got that signature red and blue outlined airmail letter from someone important? The address was handwritten. The letter was unexpected since it wasn't your birthday. You knew it would give you something to do because usually they would be a couple pages long. You would be able to sit and slowly read through the letter multiple times because, with no emojis, you would have to read in between the lines to understand what the writer was saying. Ah, simpler times.
I'm telling you, this is still important.
With COVID practically shutting down all sense of connection; email, Snap, FaceTime, Instagram all but feeling cheap, the best way to connect with parents and grandparents can be sending them MAIL. That feeling you got? Yeah, that's still something that will remain special, especially unexpected, since that's the best feeling of all: showing you care enough to be able to send them a letter.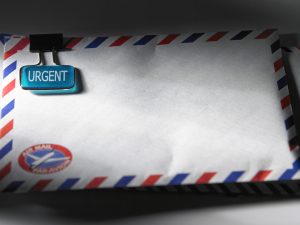 I recently found a couple services that can help the ever-busy fellow work colleague get pictures or handwritten letters sent to your favorite aunt/uncle/grandparent/parent.
Felt - This is a fantastically simple app that lets you hand write a note on your iPad or iPhone (it is easier with a stylus). You can add a picture to the front of the card and hand write a note on the back. You can also make up to a trifold with pictures or text on each side. The best part? You can even hand write the address, and they will print your handwritten address on the front of the envelope when they send the card for you, starting at $4 (yes, it's cheaper than going to the store and picking out a card and mailing it yourself). I've used this service multiple times with great reactions from the friends and family I've sent it to.
Chatbooks - These are fantastic small books of pictures you can send with at least 30 pages to anyone to share memories in a photo format. You can create them on any device, and they have a wide variety of book sizes as well as cool technology that lets you link your Instagram account and allow it to auto print after every 60 posts.
Even if it is a more generic note to your parents or grandparents, the key —don't forget them. They are interested in how you are doing, and this will help show them that you haven't forgotten them.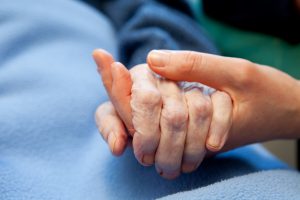 At LTC Consumer we cover all aspects of getting older, and specialize in long term care insurance (LTCI). Our team of specialists can work with you and your family to find coverage that fits your budget to protect your retirement. Get a quote today, and find out if LTCI is something you should look into.
Learn how to qualify for LTC insurance and other factors that go in to the process of obtaining coverage.
You may be wondering, "What is long term care insurance and why might I need it?"
Find answers to popular questions in LTC.