June is Alzheimer's and Brain Awareness Month. A time to learn about the latest advances, fundraise for a cure, and support those we know affected. Receiving a diagnosis of Alzheimer's can be devastating for entire families. Even with new drugs such as Leqembi, and new discoveries every day, there is still no cure. However, we must maintain hope. Because in the last fifty years, there have been significant advancements in medical research and the development of treatments for various diseases. Alzheimer's could be next!
While it is important to note that "cures" can be a complex concept in the context of diseases, as many conditions can be managed or mitigated rather than completely eradicated, I can provide you with a list of some notable advancements and breakthroughs in the treatment of diseases in recent years.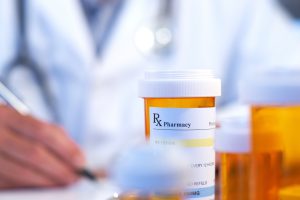 Hepatitis C: The development of direct-acting antiviral (DAA) medications has revolutionized the treatment of chronic hepatitis C, achieving cure rates of over 95% in most cases.
Human Immunodeficiency Virus (HIV): While there is no definitive cure for HIV, the introduction of highly active antiretroviral therapy (HAART) has dramatically improved the prognosis and quality of life for people living with HIV/AIDS. HAART can suppress the virus, prevent progression to AIDS, and extend life expectancy significantly.
Cystic fibrosis: In 2019, a triple combination therapy called Trikafta (elexacaftor/tezacaftor/ivacaftor) was approved in the United States, demonstrating remarkable effectiveness in treating cystic fibrosis (CF) in people with specific gene mutations.
Chronic myeloid leukemia (CML): The development of targeted therapies, particularly tyrosine kinase inhibitors (TKIs) such as imatinib (Gleevec), has transformed the prognosis for CML patients, turning it from a life-threatening condition to a manageable chronic disease for many individuals.
Melanoma: The introduction of immune checkpoint inhibitors, such as pembrolizumab (Keytruda) and nivolumab (Opdivo), has revolutionized the treatment of advanced melanoma, significantly improving survival rates.
Multiple sclerosis (MS): While not a complete cure, disease-modifying therapies (DMTs) have been developed that can slow the progression of MS, reduce relapses, and manage symptoms effectively.
Hepatitis B: The development of antiviral medications has significantly improved the management of chronic hepatitis B infection. While not yet a definitive cure, it does suppress the virus and reduces the risk of complications.
HER2-positive breast cancer: The introduction of targeted therapies like trastuzumab (Herceptin) has greatly improved the prognosis for individuals with HER2-positive breast cancer, reducing the risk of recurrence and increasing survival rates.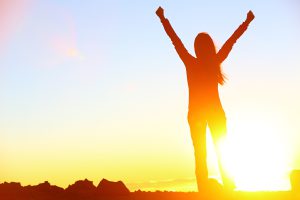 These are just a few examples of the advancements made in recent years. Medical research is an ongoing process, and scientists and researchers continue to make progress in understanding and treating various diseases. So if your family is dealing with Alzheimer's or other brain diseases, hold onto your hope.
If you are ready to plan for your future and protect your retirement, consider long term care insurance. Too often families are stunned by a diagnosis and unprepared for the financial devastation. A long term care insurance policy can provide protection and peace of mind.