Prepare – Don't Scare – When it comes to Long-Term Care
Maybe you've noticed the country is in a bit of a panic right now. Social distancing, travel restrictions, and cancelled group events. It can be a bit scary when things start to spiral out of our control. Now imagine how your loved ones may react one day if you experience a long-term care (LTC) event. Combine emotions, panic, and financial fears, and you get the idea. The good news is, there's something you can do to prepare, you can purchase long-term care insurance (LTCI).
How old should I be when I purchase Long-Term Care Insurance?
Some people start looking into LTCI as young as 40, and we recommend purchasing before 60. It's a guessing game, and one that should be discussed with an experienced specialist. Basically, you want to be healthy enough to qualify, but old enough to pay the least amount of years. Our current average buyer's age is 56, but that number tends to get younger every year.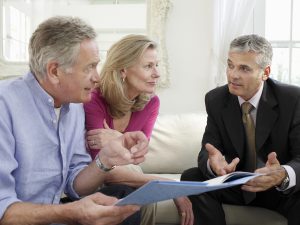 How much is Long-Term Care Insurance?
LTCI is completely customizable to your needs and your budget. The pricing is essentially based on an elimination period (similar to a deductible) and a benefit pool (how much money is available). Our specialists offer short-term care plans as low as $30 a month, hybrid Life/LTC products that have a one-tie $100,000 lump sum payment, and LTCI plans for every price point in between.
What sort of health issues are declined for Long-Term Care Insurance?
Unfortunately, there are a few things that will automatically get you a decline for coverage. If you already need assistance with daily activities or live in a care facility you will not qualify. Health conditions such as ALS, certain cancers, MS, Parkinsson's, etc will make you uninsurable. Some carriers have height and weight restrictions. Every carrier is different, and often if you have one health issue a specialist can suggest the carrier that is a bit more lenient in that area.
"LTCI is completely customizable to your needs and your budget."
Won't I be covered by Medicaid or Medicare?
Medicaid requires eligible participants to spend down their assets first and Medicare is more focused on medical acute care such as doctor visits, medicine, and hospital stays. LTCI will cover a home health aid, assisted living facilities, memory care facilities, and many others. You can increase care as your health declines and tailor a plan that fits your needs.
Once I buy, when will I start using my policy?
An LTCI policy is triggered when a policy holder needs help with 2 out of 6 activities of daily living (ADLs), or if they are diagnosed with a cognitive impairment such as Dementia or Alzheimer's. The ADLs are bathing, eating, dressing, toileting, continence, and transferring.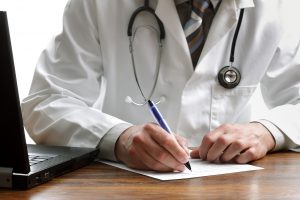 Plan now, relax later
If you'd like to speak to a specialist, simply request a quote and start your LTCI planning journey today. Our team specializes in LTC planning solutions. They aren't tied to one insurance carrier and one plan. They have access to a multitude of options for you and your loves ones. Protect your financial future today, find out if long-term care insurance is right for you.
Learn how to qualify for LTC insurance and other factors that go in to the process of obtaining coverage.
You may be wondering, "What is long term care insurance and why might I need it?"
Find answers to popular questions in LTC.