How to Keep Elderly Loved Ones Healthy Right Now
There is nothing that thrills someone in a care facility more than getting visitors. Unfortunately, this latest Coronavirus is severely limiting that experience. Experts are even setting new rules as to how the visit must go such as adults only, must be in the resident's room, visitors must sign into a visitor's log, etc. So if you are still feeling good, and get a chance to visit, here are ten ways to help keep your loved ones healthy.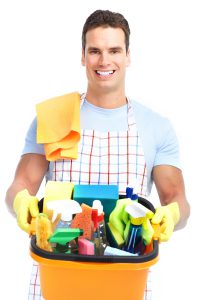 Limit the number of times you and other family members visit. If you normally go once a week, go once every two weeks, etc. Stagger with another person if you're able to.
If there's any remote chance you've been exposed, wear a mask. Practice social distancing and forgo the standard hug and kiss. Wash hands often. Avoid touching your face.
Grab a disinfectant wipe or bleach rag and go to town! Wipe down every surface, handle, knob, lever, and device. Wash linens if you're able, and Lysol furniture. Repeat with every visit.
Prep meals ahead of time and leave if they have a personal kitchen. It's important to eat healthy to keep their immune systems healthy.
Make sure everyone in your family has had the flu vaccine. It's such an easy way to prevent all the other flu bugs out there.
Encourage your loved one to move more and to exercise if they're able. Consider making an instruction sheet of a few simple movements and putting it somewhere they'll see it every day.
Keep your loved one hydrated. Set filled reusable bottles somewhere and tell them they have to finish all of them before the end of the day. Visual reminders are always good.
Bring supplies to them so they don't have to go out in public and expose themselves to possible sickness more than necessary. Perhaps a bouquet of toilet paper and hand sanitizer?
Cancel or postpone any unnecessary doctor's appointments. Obviously not if something is serious or necessary. See if you can set up prescription deliveries.
Remember to find a reason to smile, and to laugh, and to find joy. Tell your loved one to try not to watch the news too much. Remind them they've probably lived through worse.
This too shall pass. If we can keep our vulnerable populations healthy during this pandemic, that will be a major win. Try to remain calm and upbeat and helpful to others more susceptible than yourself.
There's a valuable lesson to be learned in all of this. Be prepared to prevent panic. At LTC Consumer we help families prepare for a long-term care event. We create plans to protect your retirement, your savings, and your family. Speak to a specialist today about your family's options. Is long-term care insurance something you need to look into?
Learn how to qualify for LTC insurance and other factors that go in to the process of obtaining coverage.
You may be wondering, "What is long term care insurance and why might I need it?"
Find answers to popular questions in LTC.