How to Celebrate the Holidays with Grandparents in Quarantine
If you live far away from your loved ones, then you know the drill by now. But if you live nearby, and still can't see them for the holidays, you may be at a loss. It's pretty difficult to get into the holiday spirit without hugs and meals and festive gatherings. However, like everything else in 2020, we'll try our best. Here are our seven holiday festivity ideas – 2020 COVID edition.
The Standards
Everyone loves a good holiday card, some photos from the year's adventures, and maybe a nice letter. If the kids are too little you can do a painted handprint or let them doodle on a page and cut out your favorite part with fun crafting scissors. Don't forget the stickers! Mailed or hand delivered – whichever feels safest for your family. Pretty sure my Grandma still has some awesome works from the 80s.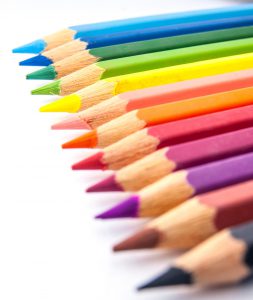 Drive-Thru Festivities
If your area is anything like ours, many traditional yearly holiday activities have shifted to being a drive-thru experience. So if grandparents can mask up, and aren't high risk, you could pick them up and take them out to see one. Or peruse neighborhood lights for an evening drive. Even better if you have heated seats and holiday music playing.
Fa la-la-la-la la-la la-la
You could gather the family and go caroling! Grandpa and Grandma can stand inside while you and the littles sing your holiday favorites from at least six feet away. You could even throw in some festive hats and sleigh bells. If they live in a facility, alert the neighbors, and perform outside while your spectators stay warm and cozy in their rooms. Don't forget to print out a few sheets of lyrics.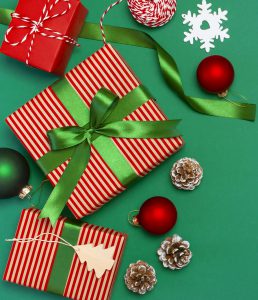 Zoooooooom!
Set up a family Zoom call – or similar app – with Grandparents. Make it a weekly call when anyone who's available can join. Make sure loud devices are turned off to minimize background noise for grandparents and distractions for young children.
You could also do a video call while enjoying the same movie or baking cookies. Mail them a child's favorite book and have story time. Anything to help them feel less isolated, to hear their voice, to let them know how much you miss them.
"It's pretty difficult to get into the holiday spirit without hugs and meals and festive gatherings. However, like everything else in 2020, we'll try our best."
My college roommate has a device that her kids call their grandparents from every morning at breakfast. That way the kids are sitting still, and the grandparents get to enjoy spending a few minutes of quality time with their grandchildren across the country. And since it's daily everyone is comfortable, they can really get to know one another, and no one feels like they're missing out on anything.
The Way to a Grandpa's Heart…
Almost everyone loves holiday treats. So long as hands are washed and surfaces are cleaned, baked goods should be perfectly safe. If there's a diabetic or someone watching what they eat, there are a number of sugar free recipes available online. You could also order some take out or groceries to be delivered.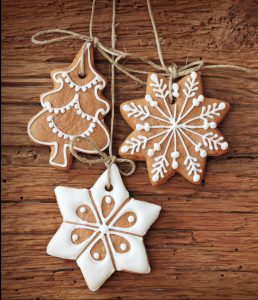 Deck the Halls
Surprise your loved one with a festive window, door, or yard decoration. They'll appreciate showing your handiwork off to neighbors. And they'll really appreciate when you come back in a few weeks to clean it all up!
Quarantine
If you both quarantine for the advised amount of time, then there should be no reason why you can't visit. No fibbing, or making excuses, obviously. If you work from home, get your groceries delivered, and are able, then go for it. But if that simply doesn't work for your job or any other reason, then hopefully a few of our other suggestions help to make your family's holidays feel a bit more festive, and a bit less 2020.
LTC Consumer is an independent, free online service to help consumers understand what long term care insurance is, how it works, and how to evaluate coverage options. Our mission is to provide an educational, no-pressure resource for learning about long term care planning, with the opportunity to speak with specialists who can help them.
Learn how to qualify for LTC insurance and other factors that go in to the process of obtaining coverage.
You may be wondering, "What is long term care insurance and why might I need it?"
Find answers to popular questions in LTC.