9 Ways to Protect the Elderly from Wildfire Smoke
There are currently over 2,000 active wildfires burning in various parts of the U.S. Many of which are flooding our neighborhoods and homes with wildfire smoke. Smoke can cause coughing, eye irritation, headaches, anxiety, and much more, especially in our vulnerable elderly population. LTC Consumer has compiled a list of nine simple things you can do to protect your elderly loved ones from wildfire smoke.
How to Keep the Smoke Out
Shut all doors and windows. I even shut off rooms that our family does not use.
Block any sources of outside air such as air conditioners, fireplaces, vent fans, and even the dryer when not in use.
Seal any leaky doors and windows with caulk, weather stripping, or even a dampened towel if you have to.
How to Clean the Air Inside
Use an air purifier or hop on YouTube and find ways to make an air filter yourself.
Do not add to poor air quality by vacuuming, burning candles, or frying any food.
Use natural items to purify air such as houseplants, charcoal filters, beeswax candles, salt lamps, and boiling water.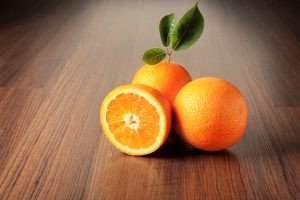 How to Cope Outside the Home
Stay Inside. If you do have to go outside, wear some sort of mask, and make it as quick as possible.
For driving, use the recirculate setting in your car so as not to let in any smoky air.
If vulnerable due to asthma or heart disease, ask a neighbor, family member, or friend to get the mail, deal with garbage cans, etc.
Wildfires are scary and seemingly getting worse every year. Next time things clear up, open the windows, wash all the linens, and wipe down every surface. Clean or buy every filter, and perhaps invest in a good air filter when they become available again.
"With these nine simple tips we can protect (elderly) and keep them comfy when conditions aren't favorable outside."
Our elderly population can be particularly vulnerable due to heart disease, lung disease, and asthma. With these nine simple tips we can protect them and keep them comfy when conditions aren't favorable outside.
LTC Consumer is your resource for long term care planning. We also cover topics regarding aging, retiring, and protecting the elderly. If you would like to speak to a long term care specialist, and find out if long term care insurance is right for your family, request a quote today.
Learn how to qualify for LTC insurance and other factors that go in to the process of obtaining coverage.
You may be wondering, "What is long term care insurance and why might I need it?"
Find answers to popular questions in LTC.