5 Autumn Activities for Seniors
Autumn is my favorite time of year. It's many people's favorite time of year. Pumpkin spice everything, cooler nights, and football. If you have a senior in your life, this is a great season to enjoy some fun activities and create some lasting memories.
Decorate their Living Space
It's not exactly a holiday, however, autumn can be a fun time of year to decorate for. You can pick up inexpensive wreaths, pillows, throws, and candles. Or for a free option, wander around the place, from room to room, gathering items in autumn colors. Then do a lovely table, front porch, balcony, or corner of their main sitting room. It doesn't have to be lavish, but every time they see it, they'll smile.
Create some Art
Craft stores have a ton of inexpensive items elderly loved ones can paint. Collect leaves from the yard and embellish a wreath. Gather pinecones and adorn them in seasonal colors. Or print off a free coloring sheet and bust out the colored pencils. I have the cutest picture ever of my great grandmother coloring with me when I was a toddler. Who doesn't love coloring?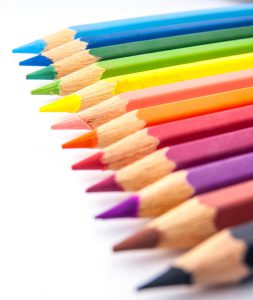 Bake Seasonal Treats
This could be the year you learn Grandma's secret apple pie recipe or pumpkin scones. Depending on the physical limitations of your loved one, autumn baking can be a delicious activity. Ask them if they have an old beloved dish they remember and try to find something similar online. Or see what's growing in your garden or looking good at the market and go from there.
Solve the Puzzle
Find an autumn themed puzzle to put together. My grandma used to find some serious bargains at secondhand stores. A good cup of tea, an old movie, and a fun and beautiful puzzle. Sounds like a cozy good time! Puzzles are fantastic for brain health too!
"Caregiving for elderly loves ones can be tedious, so don't forget this autumn to infuse some fun in your next visit."
Find the Leaves
Take a scenic drive and find the prettiest lane of colored leaves you can. For loved ones with mobility issues, this one is a real winner. You can make a hot apple cider ahead of time, bundle them under a good quilt, play some old music, and roll those windows down. Create some beautiful memories.
Caregiving for elderly loved ones can be tedious, so don't forget to infuse some fun in your next visit. At LTC Consumer we strive to be your go-to online long term care information site. Request a quote today to see if long term care insurance could protect your family and your retirement.
Learn how to qualify for LTC insurance and other factors that go in to the process of obtaining coverage.
You may be wondering, "What is long term care insurance and why might I need it?"
Find answers to popular questions in LTC.