What 2020 Has Taught Us About Being Prepared
Is anyone having a particularly outstanding 2020? Many people are striving to make the best of some bad situations, stepping up and helping one another out, and counting every blessing in these trying times. But it still seems like a lot for one year, and most people are simply wondering, "What's next?"
Let's see, in January Australia caught on fire, by February COVID-19 hit, and in March the stock market crashed. In April murder hornets were discovered in Washington, May brought the death of George Floyd, and then June followed up with BLM protests around the country. By July there was massive flooding in India and Nepal, August had a giant oil spill in the Indian Ocean, and now in September the West Coast is on fire.
This isn't a comprehensive list either, I just chose one thing for each month. There's even already talk of Trick-or-Treating being cancelled. What's next? The Thanksgiving turkeys go on strike? Santa sprains his ankle? A lot of people have anxiety, sleepless nights, and a general feeling of hopelessness. So what can we do?
If you are like me, you try to learn from experiences, and be prepared for the future. So maybe this is the year we get all the things done. We go through those boxes in the garage that aren't even labeled. We back up our computer and other electronics. We scan our old photographs into the cloud. We buy an emergency kit and some canned food.
"Purchasing LTCI now will bring peace of mind to you and your loved ones."
Maybe this is the year we do some research on long-term care insurance (LTCI)? We talk to a specialist and find out if this is a good option for our family. This is the year we discover how to qualify and we decide which plan is best for our situation. Now is the time to find out how much long-term care (LTC) costs where we want to retire, how much LTCI costs, and if we can rely on Medicaid or Medicare.
Remember when COVID-19 hit? People panicked, grocery stores ran out of toilet paper and flour, and home improvement stores ran out of masks. Soap, hand sanitizer, and bleach were hot commodities. Beans, rice, and canned goods were limited. Remember that feeling? If anything happens to you or your spouse, and one of you requires LTC, that feeling could come back ten-fold. Purchasing LTCI now will bring peace of mind to you and your loved ones.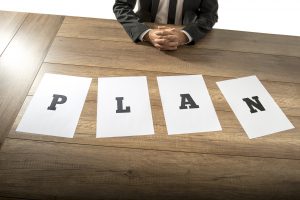 2020 has been rough, and I'm pretty sure we could all use a vacation. I don't think any of us has to wonder anymore, "What if?". We know, it could happen, and it probably will. I'd rather be prepared in the future for those situations. Especially a situation like an LTC event, where I could be vulnerable, my family could be emotional, and my bank account could take a massive hit. I'd rather have protection in place and have one less thing to worry about. Contact a specialist and get a quote on LTCI today.
Learn how to qualify for LTC insurance and other factors that go in to the process of obtaining coverage.
You may be wondering, "What is long term care insurance and why might I need it?"
Find answers to popular questions in LTC.